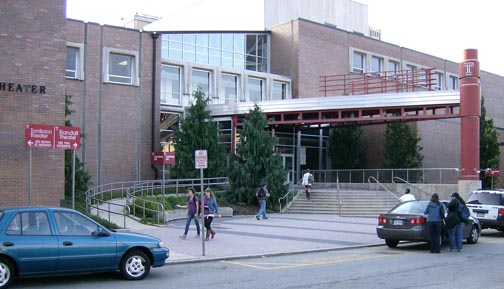 As we've done the last couple years at Barcamp News Innovation, we pulled together a few high-quality, pre-planned sessions to get your mind flowing. We'll expect you to fill out the rest of schedule in proper unconference style come next Saturday.
There will be SIX (updated!) rooms in each of five 45-minute blocks during the day, plus a lunchtime keynote, so we'll share a more detailed schedule next week, but, first, here are the sessions you know will be there.
There is the opportunity for at least 30 (updated!) sessions and just nine are pre-determined, so there is plenty of thinking and sharing to be done.
10am-10:45am:
The new LAMP stack (Literature, Art, Music and Poetry): What the analog humanities can  teach us about digital media led by Greg Linch (Washington Post)
Reporting in a crowded field: Philadelphia's built environment featuring Liz Spikol (Phillymag's Property) Peter Woodall (Hidden City) Sandy Smith (Philly Real Estate) Matt Golas (PlanPhilly) and Jon Geeting (This Old City)
11am-11:45am:
Google Track: Search, Trends, Public Data, Authorship in Search led by Nicholas Whitaker (Google)

Let's hijack the article machine and turn it into an ATM led by Josh Cornfield (Associated Press). Find more details here.
Beat reporters and sources: coexisting online together led by Kristen Graham (Philadelphia Inquirer) and Helen Gym (education advocate); Holly Otterbein (WHYY) and Jen Kates (Philadelphia City Council legal)
12:00-1:00 pm: Lunch Keynote, Amanda Zamora, Pro Publica
1:15pm-2pm:
Tracking the (political) home invaders: building a public library of all election-related media in Philadelphia led by Kathy Kiely (Sunlight Foundation)
Google Track: Google+ and Hangouts led by Nicholas Whitaker (Google)

2:15pm-3pm:
Google Track: Youtube for Publishers led by Jason Hwang (Google)
HACK4ACCESS: a hackathon brainstorming session about informing communities for aging and disabilities led by Christopher Wink (Technically Philly) and Faith Haeussler (Philadelphia Corp. for Aging)
3:15pm-4pm: All open sessions